Electrical Machines Vocational Training Equipment Electrical Engineering Lab Equipment
We provide Electrical Machines Vocational Training Equipment Electrical Engineering Lab Equipment with great production line and offer fast delivery, professional team, effiective function, friendly service, technology support.
| | |
| --- | --- |
| Brand Name: | Zhongcai / ODM |
| FOB: | Get Latest Price |
| MOQ: | 1 Set |
| Lead Time: | 15 ~ 30 |
| Warranty: | 1 Year |
| Certificate: | ISO9001/ISO14001/CE |
| Application: | Vocational Training For Electrical Trainer |
| Catalog: | |
ST1105 Electrical Machines Vocational Training Equipment Electrical Engineering Lab Equipment
1. Product overview
1.1 Overview
This training units is for students major in electrical and electronics, and to master motorcontrol principle and control mode, the corresponding knowledge and skills, suits, higher vocational colleges, secondary vocational schools and vocational school related professional teaching and skills training examination.
1.2 Feature
(1) Training adopts aluminum column frame type structure, the power supply is built-in integration installation, safe and convenient to use, not easy to damage. 
(2) Motor is equipped with a special base, can be directly connected to the dc motor mechanical load of generator set, visual monitoring of wiring and operation, complete a variety of subjects of training content. 
(3) Set up for experimental subjects flexible increase or decrease in the related units, in order to satisfy the demands of different users. 
(4) Training workbench with good safety protection system, to protect students well..
2. Technical specifications
(1) Input power: three phases, five wires, 380V±10% 50Hz
(2) Dimension:1600mm×800mm×1300mm(stand type)
 (3) Whole capacity<2.0KVA
(4) Weight<100kg
(5)  Work condition
Work environment:-10℃~+40℃
Relative humidity <85%(25℃)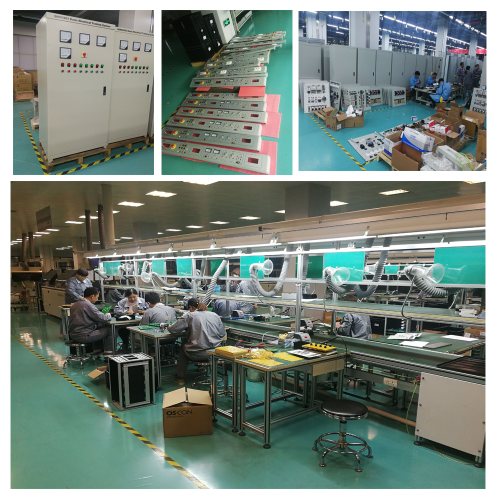 3 Product consist of
3.1   power control console
Aluminum profile is used for power control screen panel, closed enclosure structure, and placed at the bottom of the frame connected as a whole
3.2   Training workbench(only for stand type)
Training table adopt aluminum pillar support, universal belting leather at the bottom of the brake, flexible movement and positioning. Desktop with 25 mm thick substrate with high density, high temperature and high pressure on the surface of fire prevention board to stick a face processing, equipped with three drawer guide rail type 2, bottom cabinet two sliding door type, firm structure, the beauty is generous.
3.3   Power box
(1) Three-phase, five wires power input, the residual current circuit breaker control, a stop control button, an emergency stop button circuit breaker to cut off the power supply. 
(2) supporting the voltmeter, ammeter, frequency tables, power factor meter, phase sequence indicator, and the electronic tachometer. 
(3) the configuration and secure power light, European-style outlet power output terminal. 
(4) Built-in multiple output voltage DC regulated power supply, with short circuit protection function.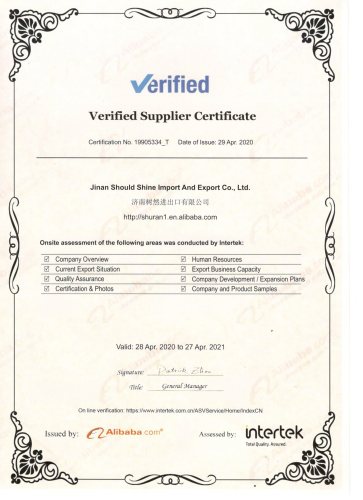 4.Set of machines including:
2 compound machines: 
shunt stator 220V
rotor 220V
power 0.7kW min
speed 1500 rpm min
DC motor with independent excitation
shunt stator 220V
rotor 220V
power 0.7kW min
speed 1500 rpm min
2 tetra polar  alternator 3phases
Polar wheel powered by 220V max
0.7 kW min
02 asynchronous motors 3phases  with cage 0.7kW min, 1500 rpm
02 asynchronous motor winded rotor 0.7 kW min, 1500 rpm
04 rails which will serve to align and fix the machines composing the groups of two machines at least,  with all necessary accessories (coupling sleeve, frame and bolts)
05 tachymetric dynamometers supplying continuous voltage which will be mounted on machines shaft end. 
05 excitation rheostats adapted for different type of machines (power 700 W)
04starting  rheostats for different type of machines (power 700W)
02 rotoric rheostat 3phases adapted for asynchronous with winded rotor (power 700W)
Machines is adaptable between themselves (speed, power, coupling and provided with:
02 magnetic powder brakes: 
Max torque 5Nm at least
Power supply: 10V/0.5A
Protection by fuse accessible from the outside, cut the motor excitation in case of over  warming
02 boxes for data acquisition of the 3 values:  
Mechanical torque
Speed rotation rpm
Electrical power
02 boxes of data acquisition and display of electrical values (single phase and 3phases)
Voltage V
Current A
Electrical power W
04 resistive loads plans: 
Power 0.7 kW
Powering 220/400 V AC-220 V DC
Operating on single phase and 3phase star and triangle
Load variation switch
01 capacitive loads plans: 
Power 0.7 kVA
Powering 220/400 V AC-220 V DC
Operating on single phase and 3phase star and triangle
Load variation switch
01 inductive loads plans
Power 0.7 kVA
Powering 220/400 V AC-220 V DC
Operating on single phase and 3phase star and triangle
Load variation switch