Electrical Machines Transformer Trainer Educational Equipment Transformer Training Equipment
We provide Electrical Machines Transformer Trainer Educational Equipment Transformer Training Equipment with great production line and offer fast delivery, professional team, effiective function, friendly service, technology support.
| | |
| --- | --- |
| Brand Name: | Zhongcai / ODM |
| FOB: | Get Latest Price |
| MOQ: | 1 Set |
| Lead Time: | 15 ~ 30 |
| Warranty: | 1 Year |
| Certificate: | ISO9001/ISO14001/CE |
| Application: | Vocational Training For Electrical Trainer |
| Catalog: | |
ZE3151 Electrical Machines Transformer Trainer Educational Equipment Transformer Training Equipment
1  Overview 
1.1 Introduction
This training set include various of transformers, students can be familiar with various types of transformers features, control principles, and knowledge through training and 
experiments. It is suitable for students in vocational schools, technical schools, colleges.  
This trainer include various types of DC motors, through experiments, students can be 
familiar with DC motor features, master its control principles and control mode, it will 
cultivate students' technical skills and knowledge. The trainer is suitable for vocational 
school students, technical schools students, colleges students who major in 
electrical technology, electronics technology, mechatronics technology etc.
1.2 Feature
1.Training workbench use aluminum column structure frame, it include 
meter box and power box to test and measure technical parameter, it is 
easy to use and it is not easy to be broken. 
2. Equipped with transformers, students can make combination, and 
finish many training contents and experiments. 
3. Training workbench has high safety system. 
2 Technical parameter
1. Input power: three phases, five wires, 380V±10% 50Hz
2. Dimension: 1600mm×800mm×1800mm
3.Whole capacity:<1.5KVA
4.Weight: <380kg
5.Work environment:
Environment temperature: -10℃~+40℃
Relative humidity:  <85%(25℃)
3 Product consist of 
3.1   Power control panel
Power control panel use aluminum structure metal panel, all close type
Boxes structure
3.2 Training workbench
Training workbench use anti fire board surface, it is very sound and
not easy to be broken, it has a beautiful outlook. 
3.3 Power control panel
1.Single phase, three wire power input, it has been tested by leakage
breaker control, it has emergency stop button, you can cut off electricity
when emergency.  
2.Control panel has one point type voltage meter, one current meter, 
one power meter, one non power meter. 
3.It equipped with indicator, Europe power plug output, safety output 
sockets. 
4.Inner AC current and DC wound power, with short circuit 
protection function.
3.4 Component included
1.Single phase transformer
2.Single phase ring shape transformers 
3.Single phase self-coupling transformers 
4.Three phase transformers
5.U shape and I shape Silicon Steel
6.Transformer wound 2 groups 
7.1500 Ohm resistor 4 pcs
8.Resistor load
9.4MM SAFETY  electrical cables
10.Series wound DC machines
11.Parallel wound DC machines
12.D C compound generator
13.DC servo motor
14.Motor coupling
15.Adjustable resistor: 0~900Ω/0.5A adjustable resistor
16.Low voltage components: breaker, AC contactors etc.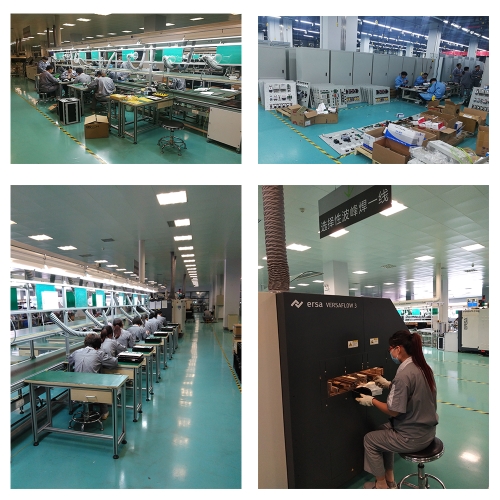 4  Training content
4.1 Single phase transformer experiments
1.Single phase transformer static test
2. Single phase transformer empty load and load characteristic
3. Single phase transformer voltage short and current short circuit 
test
4. Single phase ring shape transformer empty load and load 
characteristic test
5.Single phase ring shape transformer short circuit voltage and short 
current test  
4.2 Single phase self-coupling transformer experiments
1.Self-coupling transformer principle features
2.Self-coupling transformer static test
3.Self-coupling transformer operation and function features
4. Self-coupling transformer load testing features
4.3 Three phases transformer experiments
1.Three phases transformer principle features
2.Three phases transformer static test
3.Three phases transformer star connection and function
4.Three phases transformer delta connection and function
4.4 Transformer comprehensive training  
1. Transformer installation and circuit wire check
2.Winding DC cold resistor test
3. Insulation resistor test
4.Transformer over load experiment test
5.Transformer empty load experiments
6.Transformer temperature rise experiments
7.Transformer load experiments
4.5 Series wound DC machines experiments
1.Motor function and transmission set test
2. Motor technical parameter static test
3.Motor control circuit connection and function
4. Motor function technical parameter test
4.6 Parallel wound DC machines 
1.Motor function and transmission set test
2.Motor technical parameter static test
3.Motor control circuit connection and function
4. Motor function technical parameter test
4.7 D C compound generator 
1.Motor function and transmission set test
2. Motor technical parameter static test
3.Motor control circuit connection and function
4. Motor function technical parameter test
4.8 DC servo motor
1.Motor function and transmission set test
2. Motor technical parameter static test
3. Motor control circuit connection and function
4. Motor function technical parameter test
5. Motor speed adjust control
4.9 Motor comprehensive training 
1.Motor installation and circuit check and test
2.Winding DC cold resistance test 
3. Insulation resistor test
4.Motor speed exceed experiments
5. Motor empty experiments
6.Motor temperature rise experiments
7.Motor stalling experiments
8. Motor load experiments