Industrial Mechatronic System With Seimens S7-1500 PLC Vocational Education Equipment Vocational Training Equipment Didactic Equipment Mechatronics Trainer
We provide Industrial Mechatronic System With Seimens S7-1500 PLC Vocational Education Equipment Vocational Training Equipment Didactic Equipment Mechatronics Trainer with great production line and offer fast delivery, professional team, effiective function, friendly service, technology support.
| | |
| --- | --- |
| Brand Name: | Zhongcai / ODM |
| FOB: | Get Latest Price |
| MOQ: | 1 Set |
| Lead Time: | 15 ~ 30 |
| Warranty: | 1 Year |
| Certificate: | ISO9001/ISO14001/CE |
| Application: | Vocational Training For Electrical Trainer |
| Catalog: | |
SR1500 Industrial Mechatronic System
With Seimens S7-1500
PLC Vocational Education Equipment Vocational Training Equipment Didactic Equipment Mechatronics Trainer
Modern industry is the integration of computer, information technology, modern management techniques, advanced technology, it covers product design, production preparation, manufacturing execution and many other content, and have been one of the important pillars in national construction and social development. In order to strengthen the students' ability to face the challenges of the society, it is urgent to improve the theoretical level and practical ability of mechatronics, photoelectric sensor, electrical automation and it has more understand practical significance to construct experimental platform of mechatronics flexible manufacturing systems as an important thing.
modular product system is flexible, it include complex technology and highly automated system that organically combine the microelectronics, computer information technology, control technology, machinery manufacturing and system engineering. Flexible manufacturing technology is the primary means which makes the modern machinery manufacturing fit market dynamic requirements and continual and fast update of products. It is the basis of advanced manufacturing technology
modular flexible manufacturing system is a set of teaching system which is complete, flexible, modular and extensible, its development and manufacturing are according to the practical level of students, from simple to complex, from parts to whole. It uses aluminum structure as the basic operating platform of the system, and finish flexible manufacturing system of modern assembly process by a variety of mechanical drive simulation. It fully demonstrates the electrical control part of actual industrial production, a variety of sensors, configuration control and Industrial bus of modern production in the system.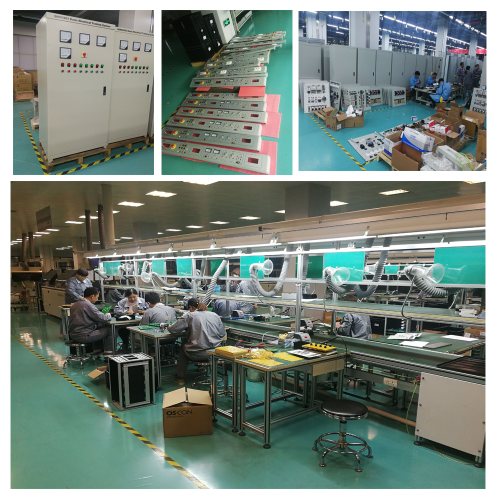 odular product system is developed on the basis of Siemens industrial automation PLC control system. The modular production line is flexible, it is a comprehensive training platform which is developed for advanced education and scientific research institutions, and it applies to the comprehensive application of technician who are dedicated in teaching and relevant profession in the mechatronics, networking, systematic, advanced manufacturing industry of various institutions of higher learning. It can process extraction and enrichment on industrial equipment, and makes special design for training teaching activities, combines photo electric sensor, machines, electricity, pneumatic and hydraulic organically. The system can not only be used as training system of automation and network, but also can construct network platform by combined with subsystem, and make expand use in it.
1)Modular Production / Manufacturing System with at least 3 (three) process stations and 1 (one) storage station, each station can be used individually or combined with each other in any given configuration.
2)Process stations consist of at least :
Distributing/conveyor station
Assembly station
Sorting or testing station
3)Control technology consists at least :
PLC control package for each station at least equivalent with Siemens S7-1500
EasyPort for simulation
RFID System for each station
Touch PC
4)Control software included at least :
Control software for PLCat least equivalent with TIA portal (bundle set)
Software for components simulation and configuration
Web based training PLC programming
Web based training GrafCet
5)Accesories :
Height-adjustable trolleys for each station.
Control console for each station.
Workpiece set for process.
Edutrainer at least equivalent with Siemens S7-1500.
Power supply 24VDC.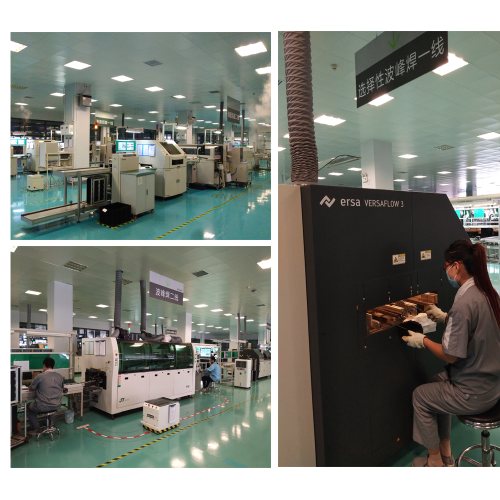 Simulation box.
Signalling column.
Ethernet cable at least 2m
Compressor with accessory.
I/O data cable with syslink connector (IEEE 488) with both ends at least 2 sets
HMI at least equivalent with TP700.
STEP 7 Upgrade Trainer Package free edition 
Other accesories to maintain 100% function of the system.
6)Complete operating manual and modules.
All software are teaching edition