Refrigeration practice training model Vocational Education Equipment For School Lab Air Conditioner Trainer Equipment
We provide Refrigeration practice training model Vocational Education Equipment For School Lab Air Conditioner Trainer Equipment with great production line and offer fast delivery, professional team, effiective function, friendly service, technology support.
| | |
| --- | --- |
| Brand Name: | Zhongcai / ODM |
| FOB: | Get Latest Price |
| MOQ: | 1 Set |
| Lead Time: | 15 ~ 30 |
| Warranty: | 1 Year |
| Certificate: | ISO9001/ISO14001/CE |
| Application: | Vocational Training For Air Conditioning Trainer |
| Catalog: | |
ZM6316B Refrigeration practice training model Vocational Education Equipment For School Lab Air Conditioner Trainer Equipment
I. Overview 
The "Comprehensive Training Device for Cold Storage System" is suitable for the installation and maintenance of electromechanical equipment, electromechanical technology applications, electrical operation and control, electrical technology applications, motors and electrical appliances, refrigeration and air conditioning equipment in colleges, secondary vocational schools and undergraduate colleges. "Refrigeration and Air Conditioning Machine Equipment", "Refrigeration and Air Conditioning Device Installation, Operation and Maintenance", "Refrigeration and Air Conditioning Automation", "Air Conditioning Technology and Application", "Refrigeration Engineering and Operation Management", "Refrigeration Refrigeration Technology" and other courses The actual training teaching and the identification and assessment of intermediate and advanced workers.
II. Device characteristics
1. Strong comprehensiveness: the whole set of real equipment integrates the refrigeration system, electrical control system and fault system of the refrigerator, the system is real and complete, the structure is clear and compact, and meet the requirements for practical training
2. Strong intuition: The device adopts an open design, the control circuit and refrigeration piping system are directly displayed, and the device is affixed with a name logo, students can intuitively recognize various devices
3. Practical training: The table body is equipped with a fault device, which can realize the electrical control fault setting, which is conducive to carrying out skill identification and assessment work
4. Complete safety protection: with voltage-type leakage protection, current-type leakage protection, overcurrent protection, overload protection, grounding protection, which can effectively protect people and equipment
III. Technical performance
1. Input power: three-phase four-wire (or three-phase five-wire) ~ 380V ± 10% 50Hz
2. Working environment: temperature -10 ℃ ~ + 40 ℃ relative humidity < 85% (25 ℃) altitude 3. Device capacity: 4. Refrigerant: R22
5. Weight: 600kg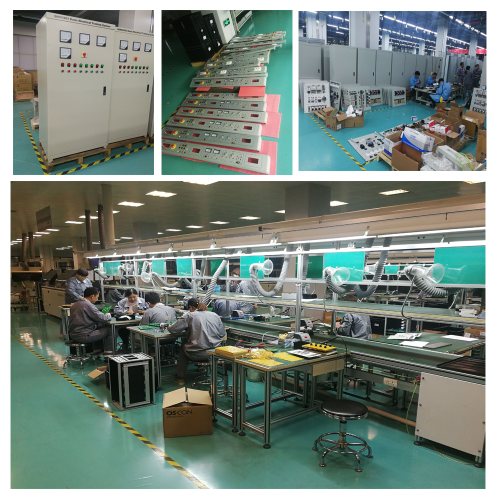 IV. The basic configuration and functions of the training device
The training device is mainly composed of a control screen, a training table, an air-cooled refrigeration unit and an assembled cold storage, etc.
1. Power control section
AC power supply: Provides three-phase AC power required for the operation of the control panel, which can be controlled by the main power switch. Equipped with a pointer type AC voltmeter, the input grid voltage value can be indicated through the switch
2. Measuring instruments
"Pointer voltmeter: 0 ~ 450V, accuracy 2.5
"Vacuum pressure gauge: -0.1 ~ 1.5MPa
"Vacuum pressure gauge: -0.1 ~ 3.5MPa
"Digital display thermometer: PT100 sensor, measuring range -50 ~ +150 ℃
3. Refrigerator electrical control assessment board
The electrical control schematic diagram of the cold storage is printed on the panel, and corresponding test points are provided to facilitate students to analyze and measure.
4. Process board of refrigeration system of cold storage
The panel is printed with the flow chart of the real refrigeration system of the cold storage, equipped with 2 temperature controllers (measuring and controlling the temperature of the high temperature storage and low temperature storage respectively), and a dedicated defrosting timer for the cold storage (used in low temperature storage)
5. Air-cooled refrigeration unit
Contains 2 semi-hermetic refrigeration compressors, air-cooled condensers, oil separators, sight glasses, liquid reservoirs, dryer filters, 2 liquid supply solenoid valves, 2 thermal expansion valves, back pressure valves (evaporation pressure adjustment) Valve), check valve (single-phase valve), 5 hand valves, etc.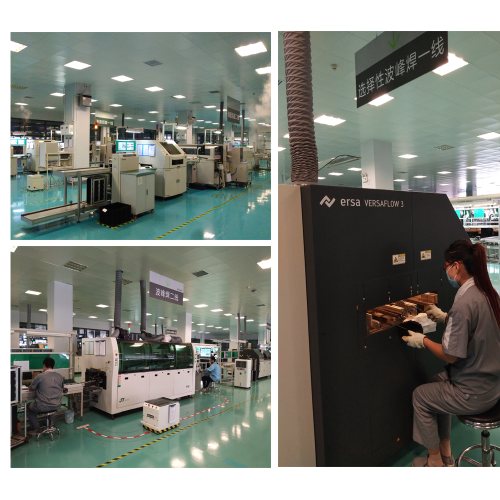 6. Assembled cold storage
The storage body adopts an assembled cold storage, the size of the storage body is 100 × 100 × 220cm, (above -10 ℃), and one storage door is moved. Inside is equipped with ceiling-mounted cooler, defrosting heating wire, etc., and there is a water outlet outside the cold storage.
7. Training table
The training table is made of aluminum profile, and the table is fire-proof, waterproof, wear-resistant high-density board, with a solid structure and beautiful appearance. The desktop is used to install the power control screen and provide a spacious and comfortable work surface. The training table is also equipped with four universal wheels, easy to move and fix
V. Practical training projects
1. Understanding the cold storage system
2. Operational training of the electrical control system of the refrigerator
3. Debugging and protection technology of refrigeration system working conditions
4. Training and testing of electrical faults in cold storage